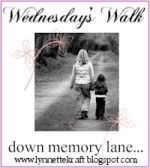 With the busyness of this year and season, I have not devoted much thought to this pregnancy. Somehow the weeks have passed until now my due date is a mere six weeks away. As I begin to think ahead to the arrival of this little one, I am also reflecting back on my previous birth experiences. As any mother knows, the day my firstborn entered the world stands out vividly in my mind.
Donny was due on December 21st, 2004. My original due date had been the 12th, but my mid-pregnancy ultrasound indicated a later date, and the doctors told me to be prepared to go late because it was my first child. With those suggestions in mind, I expected to be in the hospital sometime around Christmas. In fact, on Thanksgiving all of my relatives made guesses about when the baby would be born, and several family members chose Christmas Day as the potential date.
But the second week of December, just a few days after I stopped working as a nanny, Don and I stayed up too late one night. Around 1 or 2am he suddenly became violently ill with some kind of stomach flu. I stayed up with him and tried to be helpful, but finally at 5:00am I decided that my very pregnant body needed to get some sleep. (Plus I really didn't want to catch whatever he had!)
I got up around 11:30am the next morning, December 11th. I was having some Braxton-Hicks contractions - at least that's what I assumed they were. It was only in the last three weeks of pregnancy that I had experienced any of these "practice" contractions, and at that they were nothing more than mild cramp-like feelings for about five minutes each day. These contractions continued throughout the day, so around 3 in the afternoon I started writing down how close they were, and they ranged from about four to ten minutes apart. I thought it was odd having so many Braxton-Hicks contractions in one day. This pain was more intense in my lower back, which I knew was a sign of early labor, but I didn't have any other symptoms to indicate that baby was near.
Don slept on the couch nearly all day. I tried to get some things done around the house, including scrubbing the bathroom, and even went to the store to get some gingerale and soup for my sick husband. Towards 6 or 7pm I noticed that I was really sleepy, and the contractions were still coming every five to ten minutes. I eventually tried to take a little nap on the couch, remembering that Braxton-Hicks contractions are supposed to go away when you change positions. Still the pains continued, so I didn't get much sleep.
At 8:50 I started timing the contractions with a stopwatch. They were only a few minutes apart and were getting more intense. I found myself getting on my hands and knees for each one to try to encourage the baby to turn over. (At the last prenatal visit, the doctor thought the baby might be head down, but face up, and rocking is supposed to help babies turn over.) Don woke up and I finally told him, "I might be in labor." In between contractions I tried to finish packing our hospital bag, but I found myself stopping very frequently.
After an hour of having contractions three minutes apart or less, I finally called my midwife and got ready to head to the hospital. Since Don was still sick and could hardly stand up, nevermind drive, I called my dad and step-mom and asked them to give us a ride. I also called my mom and step-dad, who had gone away for the weekend. They interrupted their weekend getaway to start the two hour drive to the hospital. Don and I sat in the backseat together, me bracing myself through each contraction while he tried not to get sick. And of course, when we got in the car my gas tank was on empty, so we had to stop and fill up first!
We arrived at the hospital at 11pm. On the way upstairs, I thoughtfully pointed out trash cans to Don in case he needed to throw up. Once I was checked into the waterbirthing room, they had me on the electronic fetal monitor for a while. I ended up being on it quite a bit actually, though I would have preferred not to be. Fortunately, my nurse was very kind and helpful the whole time. She and another nurse did internal exams and estimated that I was 4-5cm dilated. Shortly after that I was lying on the bed when my water broke - or more accurately, popped like a water balloon. What a strange feeling!
Since things were progressing slowly, I walked around the maternity ward a little, and told all my parents they could go home and get some sleep. I waited a while before getting into the waterbirthing tub because I had heard that getting in too soon could slow down labor. I finally did get into the tub; although the nurses still wanted to keep me on the monitor, they were able to do it underwater. I kept moving around in the tub trying to find a more comfortable position, but I never did. The water was uncomfortably hot, too, but the temperature needed to be that warm for the baby to be born in the water. I had no other other birth experiences to compare it to, but I thought I was definitely having "back labor."
Don slept the first half of the time I was in the tub, but my nurse and midwife were very helpful. I finally had them wake him up when the pain was getting unbearable and I needed someone to put pressure on my back. He did, and that helped a little bit. I was starting to worry that I was going to be all up all night with no sleep, and remember I had very little sleep the night before. The nurse reminded me that they could give me some pain medication if I wanted (I had said in the beginning that I didn't want anything) that might help me get some rest, but I still wanted to give myself and my baby a drug-free birth.
Finally, just when I thought I could not stand the pain anymore, I went into transition. I thought I had to go to the bathroom, but it turned out it was the baby coming! I got out of the tub for a few minutes, but got back in for the pushing. I was supposed to call my parents when I started pushing, but there was no time, and we were all in or around the tub, not near a phone! After a little while, my midwife was having a hard time finding the baby's heartbeat. I did a little more pushing, but he wasn't quite ready to come out yet. They decided I needed to get out of the tub, so I actually climbed over the high tub walls, with a baby's head practically poking out between my legs. I don't think I'll ever forget that feeling! I reached down to touch his head, and exclaimed, "It's all wrinkly!"
I got on the bed and in a push or two, my little man was here. They cut the cord and whisked him away immediately – I guess the umbilical cord was wrapped around his neck. Luckily "away" was just the other side of the room, but I couldn't see him at all. A crowd of NICU staff rushed in while I recovered on the bed, but thankfully, the baby was fine.
I got to hold my firstborn son a few minutes later, at 4:00 in the morning. The baby only weighed 5lbs. 5oz., so they were concerned about his body temperature and his blood sugar level. He ended up spending some time in the nursery because of that (while I got a little some sleep), and he received a couple sips of formula later on to help his blood sugar. I wasn't happy about either of those things, but otherwise, it was a positive birth experience. I was so glad I was able to do it all naturally and feel all the sensations of my baby making his entrance into the world.
I think the way God designed the female body - to conceive, carry a baby, give birth, and breastfeed – is one of the most amazing things in nature. He is an awesome God, and I am so thankful for the beautiful baby he blessed me with on December 12, 2004!
To read other blogger memories, visit
Wednesday's Walk Down Memory Lane
, and be sure to check back next Wednesday for Hayden's birth story!